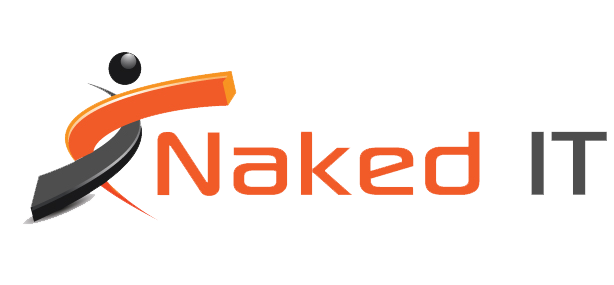 Mandurah, Rockingham & Southern Suburbs IT Specialists
You local IT and Computer Professionals
If you have a minute or two, please see what a few of our clients have said about Naked IT Solutions
Plagued by years of ongoing issues with my email accounts —- previous paid for patch up jobs gone wrong, self-managed at times, I purchased Office 365 thinking that would solve my problem – it didn't. At my wits end, my friend and trusted colleague Sharyn McCaskey suggested I contact Darren Toner from Naked IT Solutions.
At the point of me contacting Darren, I had lost my emails and the ability to send or receive for the four businesses I manage. The more I tried to figure it out the more confused I became. Darren listened to me, really listened and never once spoke in 'geek speak'.
Darren provided an interim solution so I could get back working and then over the next few months I was able to make the decision moving forward to consolidate and do a soft rebrand. Again, Darren listened to my crazy ideas, offered a solution to move forward under my new brand whilst still servicing all businesses and those I look after. I had no downtime as Darren completed the new set up remotely over an evening. The next morning emails 'lost' over the years came flooding into my inbox. Darren connected with me remotely to assist integrating my calendar with my booking platform, showing me how to set up new email accounts across all of my devices and now I feel confident my professional look is back!
I've now got Naked IT's 'Back up in a Box', so I can get about doing what I do best knowing there is somebody I value and trust to look after my technology requirements. As my business needs change/grow I will add more of Naked IT Solutions services to help me achieve my business goals.
Thank you Darren – consider this to be a thousand star review! ⭐️
I highly recommend Naked IT Solutions, particularly if you are a solo operator like me and struggle with the minefield of technology. Do yourself a favour and contact Darren and start the conversation.
Marianne Rom
Social Ediquette | Business Owner

Naked IT is the first company who really understand how important speed is to my business. Since they set up our server and network we have needed them very little (almost no technical problems) for tech support. When we have needed them, they have responded with such speed and efficiency that I personally would have no problem recommending their services to other companies.
Brian Hines
Director – Accidental Health & Safety

Naked It gives professional service with a personal touch, and make us feel important as a client.
Being a Retail Store it is imperative that we continue trading when computer problems arise, and they respond to our individual needs as a business extremely well.
Darren and Dave converse in English not "computer speak" so you feel comfortable with what is being done, not confused by the technology.
I highly recommend Naked IT!
Kim Lewis
Office Administrator – Tuckeys Hardware